A SERIES OF CONVERSATION STARTERS
What does it mean to be American in 2019-20? Some look to 1776, some 1619 or 1620, 1787, 1863, 1941, 1964 or 1968, or to when their families arrived as immigrants. But what does it mean today?
The series examines questions that some see dividing the U.S. in a new "cold civil war" leading into the 2020 election: Is being American dependent on geography or soil? On class or race or sexuality or religion? On an idea? Or on something else? Is identity essential or relational? Come join a conversation with often controversial viewpoints, designed to help stimulate active intellectual reflection on ourselves. Reading groups will be scheduled the week before each event for discussing short writings by each speaker.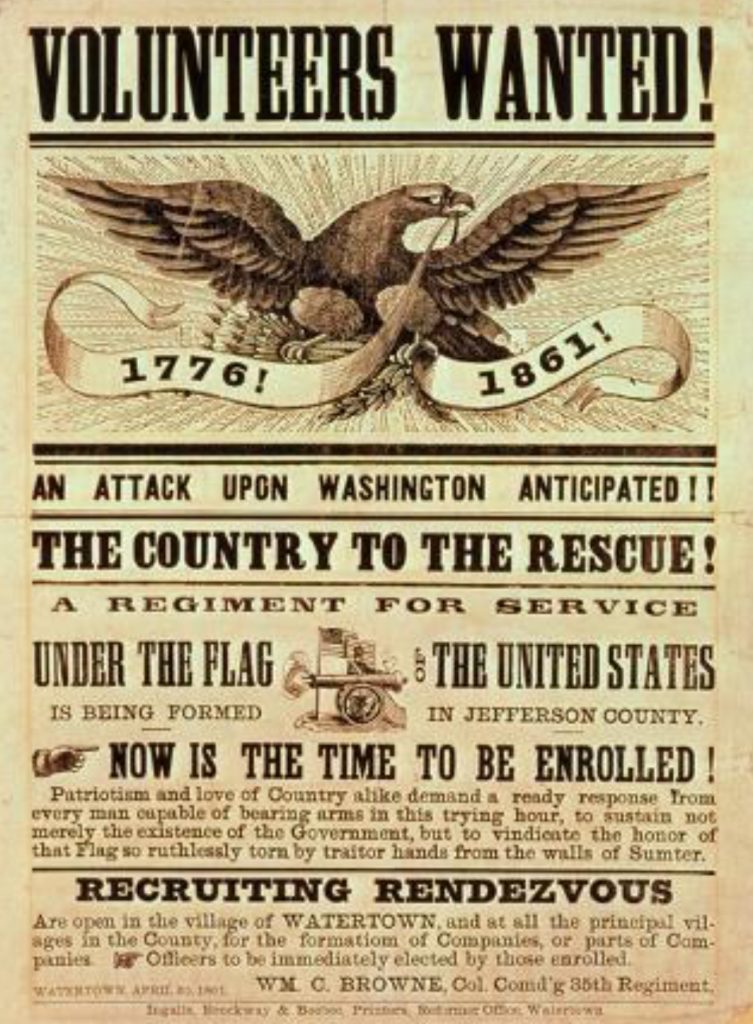 Thurs., Oct. 24–Prof. Allen Guelzo (Princeton University): American National Identity: Lincoln at Gettysburg. Prof. Guelzo, an unprecedented three-time winner of the Lincoln Prize, will explore a foundational argument for American national identity emerging from the Civil War and a battle in which Bucknellians participated. 7 p.m. Trout Auditorium. (video of the event can be found here)
Wed., Jan. 22: Prof. Jennifer Silva (Indiana University School of Public and Environmental Affairs), Class, Politics, and American Identity in Flyover America. Prof. Silva will explore that focus based on research partly from her new book (We're Still Here: Pain and Politics in the Heart of America, Oxford 2019), which examines transformations in rural and working-class American communities. 7 p.m. Bucknell Hall. (video of the event can be found here)
During her visit to campus, Prof. Silva also agreed to participate in a Dialogue on Poverty and Inequality with her former colleague Prof. Riley of BPALC, and video of that discussion can be found here.
Tues., Feb. 18–Rod Dreher (author of The Benedict Option) and Dr. Andrew Sullivan (editor of Same-Sex Marriage Pro & Con: A Reader), American Religious and Sexual Identities: Coexistence or Cold Civil War? Two prominent writers will debate conflicting claims of secular sexual identities and religious freedoms, and whether that cultural divide precludes consensus on American identity today. 7 p.m. LC Forum. (video of the event can be found here)
Postponed until academic year 2020-21–Prof. Victor Davis Hanson (Hoover Institution, Stanford), America's Identity in the World: The Korean War, 70 Years On. The emeritus Cal State Fresno military historian will explore how America's global role in the Cold War both expressed and helped define modern American identity, focusing on the 70th anniversary of the Korean War, in which Bucknellians also participated.
Postponed until academic year 2020-21–Prof. Michael Anton (Hillsdale College), American Citizenship and the 2016 Election. Author of the famous/infamous "Flight 93 Election" essay, Prof. Anton will examine contested meanings of citizenship in relation to the divisive 2016 election and continuing controversy over issues of citizenship related to race, ethnicity, and immigration.

Organized by the Bucknell Program for American Leadership and Citizenship. The series is sponsored by the Office of the President.